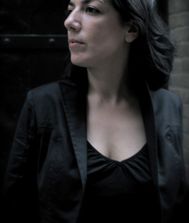 "In a world where the amount of navel-gazing folkies is at an all-time high, Abbott stands apart with a vision that's equally soulful and dynamic." - The Austin Chronicle  
With her recent release entitled NO HISTORY OF PREVENTION, Texas-based artist Susanne Abbott has assembled a highly evocative, remarkably literate collection of original compositions building textured aural and songwriting landscapes spanning pop, rock and folk - echoing many of Abbott's musical influences – Terry Allen, Neil Young, Stevie Wonder and even Stephen Sondheim.  Written and produced by Abbott, with co-production from Craig Brock, this full-length debut is a defining moment in the development and evolution of one of Texas' most dynamic artists.
From the hypnotic opener, "On My Head", to the gorgeously plaintive "Jacqueline", to the ambient, lingering beauty of "Johnson City", to the infectious pop choruses of "Spring", each song bursts with color and imagery and is a staggering portrait of souls lost and found. Capturing the energy and raw power of her live shows, NO HISTORY OF PREVENTION is an exquisite showcase of remarkable song craft delivered with an impeccable phrasing and vocal power that fans of Abbott have come to know and expect. 
Those that have experienced Abbott's live performances will liken the record to the depth and energy of those performances. Says Abbott, "The most important feedback I've gotten from this record was from someone who knows what I do live, and he told me that what I do live comes through on the record. That was a main goal for me because more than anything, we wanted to ensure dynamics weren't lost. I think that the song arrangements and style choices, as well as tone and performance, all contribute to the dynamic quality of the album and makes for a real interesting sound that is unique."  
A Houston native, Abbott took up residency in Austin in 1999 immediately capturing the attention of audiences, critics and musicians through her knock out live performances in the music and professional theatre scene. Her tight grip of rock, pop, blues and gospel performance ignited critics to praise her live shows and powerhouse vocals, while music giants such as legendary Texas blues artist Doyle Bramhall recruited her vocals for recording. Since her arrival in Austin, she has performed and/or recorded with numerous bands and solo artists including Bramhall, Darden Smith, Roscoe Beck, and Marcia Ball.
In addition to her success in Austin's music scene, Abbott has enjoyed the last ten years as an award-winning regional theatre actor, garnering audience and wide-spread critical acclaim for her work at Zachary Scott Theatre Center – most notable for her break out featured performances in the productions, "Hedwig and the Angry Inch" and "Speeding Motorcycle", a rock-opera based on the life and music of Daniel Johnston, where she was featured with members of Johnston's original band. Other theatre projects include Darden Smith's theatre song-cycle piece entitled, "Marathon" performing live alongside Smith and bassist Roscoe Beck (current music director for Leonard Cohen).
Other credits include television work (Friday Night Lights series, 2011) and voiceovers for video games (Nintendo Wii, Grease, 2010).